awards
2021 Juried Awards
Albert Young Choi is the founder and President Emeritus of the United Designs Alliance (UDA), an International Design Association, and is a professor of Brand Design and Experience Design at Hanyang University ERICA campus. He served as Associate Vice-President of the Office of International Affairs and Dean of the International Institute of Education. He has been appointed as an honorary professor at Shanghai Normal University in China and is cooperating with the next generation of design education in Asia.
He was an assistant professor at the University of North Texas (UNT) and taught visual communication design at the California State University Fullerton (CSUF). Before becoming an educator, he was a designer at COY Los Angeles, an internationally known design company based in Los Angeles. He has carried out various design projects for local, national, and global consumers in the United States, Korea, and China to achieve successful results. He is also the author of "Brand Design: Communication Design for Branding" and "Culture Code Brand Design Methodology (CCBD). He completed a National Research Project, 'National Standard Street Name Sign and Building Number Sign System,' in conjunction with the New National Address System. Also, Albert is the author of "Hangeul-Gak," exploring the beauty and utilization of Hangeul through his design style, collection, and experimental typography. He designs original typefaces and uses them for various innovation design projects. Leading international design organizations and competitions recognized his achievements in analyzing and studying visual language and culture through collaborating design and strategy. The US Library of Congress preserves his designs as important permanent collections.
BEST PORTFOLIO DESIGN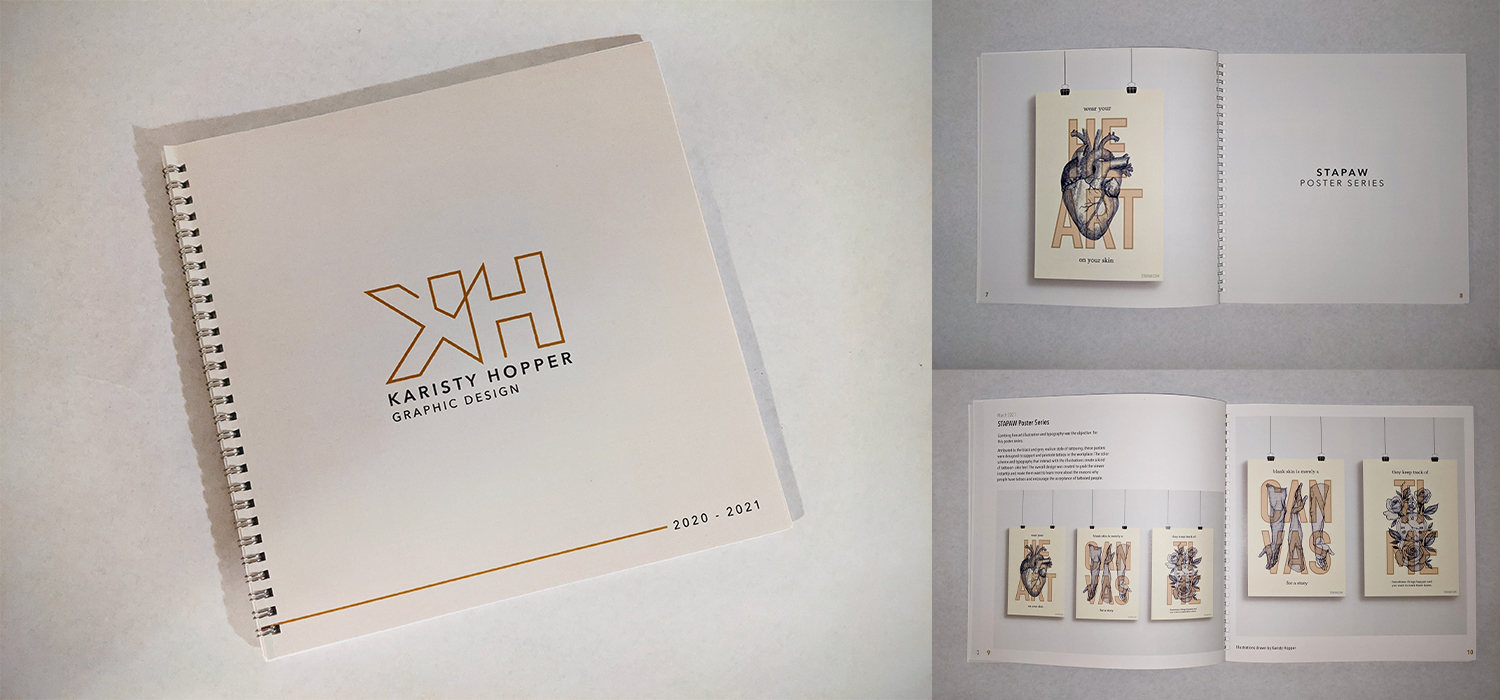 "Brilliant portfolio! Karisty's sense of typography, color, and visual balance demonstrated each design with an appropriate solution. Her strength is undoubtedly typography, but her most effective solution is working with the whitespace and visual hierarchy. I enjoyed seeing various design approaches based on the problem, not relying on a personal style. She has approached the next step close to the excellent level of a professional designer."
BEST IDENTITY DESIGN
Xpresso2U, VIII, Neighbor's Kitchen & Yard, Wheel House
"Dazzling identity design! Identity design is not just a Visual Identity alone; it must consider the other two principles: Behavior Identity and Mind Identity. Her exemptional designs showed those three principles of Identity Design. Well done!"
BEST PACKAGING DESIGN
Eden Wine, Five Loaves Menu Design, Ponder Self Care Packaging
"Sensational packaging designs! Jacob demonstrated the sensitive side of package designs that gives prediction and joy. The watercolor illustration, hand-made pink wooden box, and line drawings show that package design should implement and utilize the materials and solutions."
BEST PUBLICATION DESIGN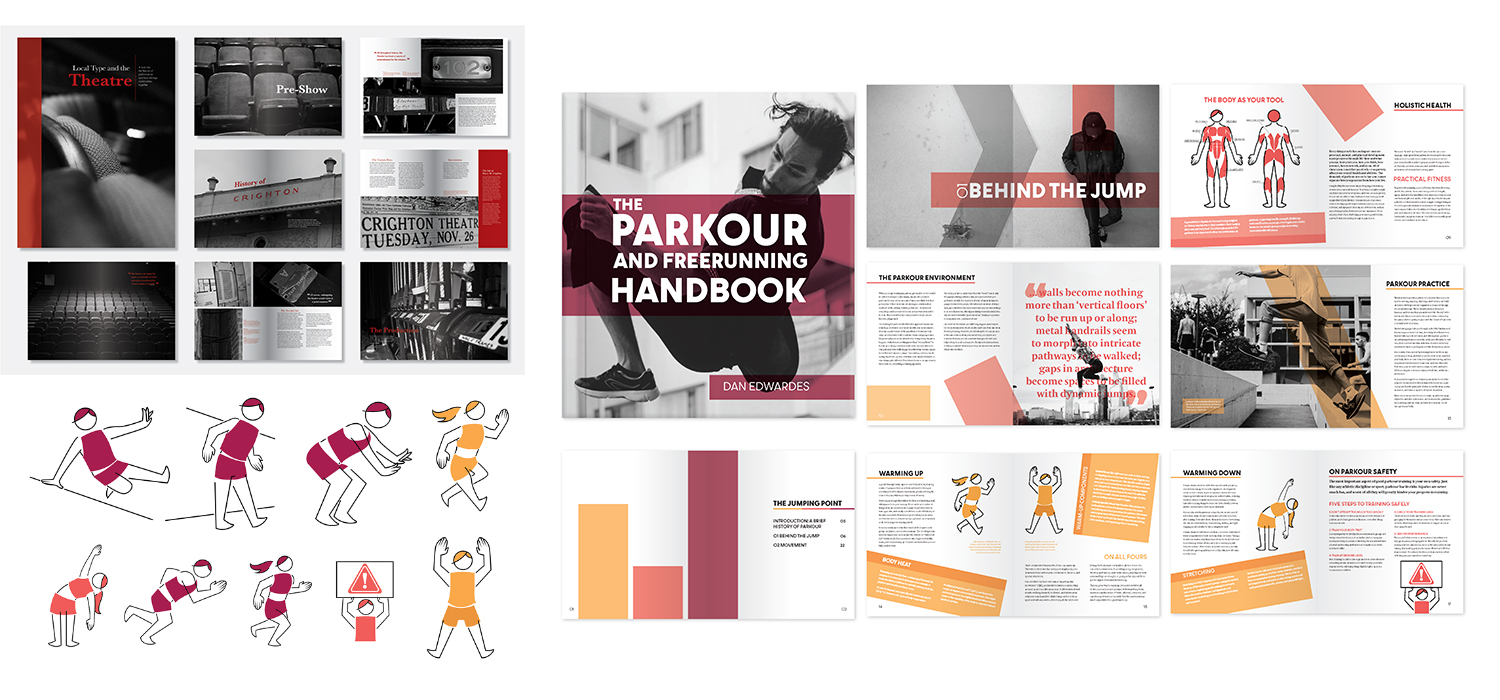 The Parkour and Freerunning Handbook Redesign, Local Type and The Theatre
"Fabulous publication designs! The most crucial goal of publication design is to attract the readers and control the reader's comprehension. These publication designs have a consistent visual system with a flexible 4-column grid system, making the readers keep their interest in each spread and curious for the next."
BEST POSTER DESIGN
Flying Boat, What is behind the bustling world?, Typography Rules Poster
"Marvelous posters! Images and typography are balancing the semantic value effectively. The strong sense of design elements and interactions is evident in these beautiful posters."
BEST TYPOGRAPHY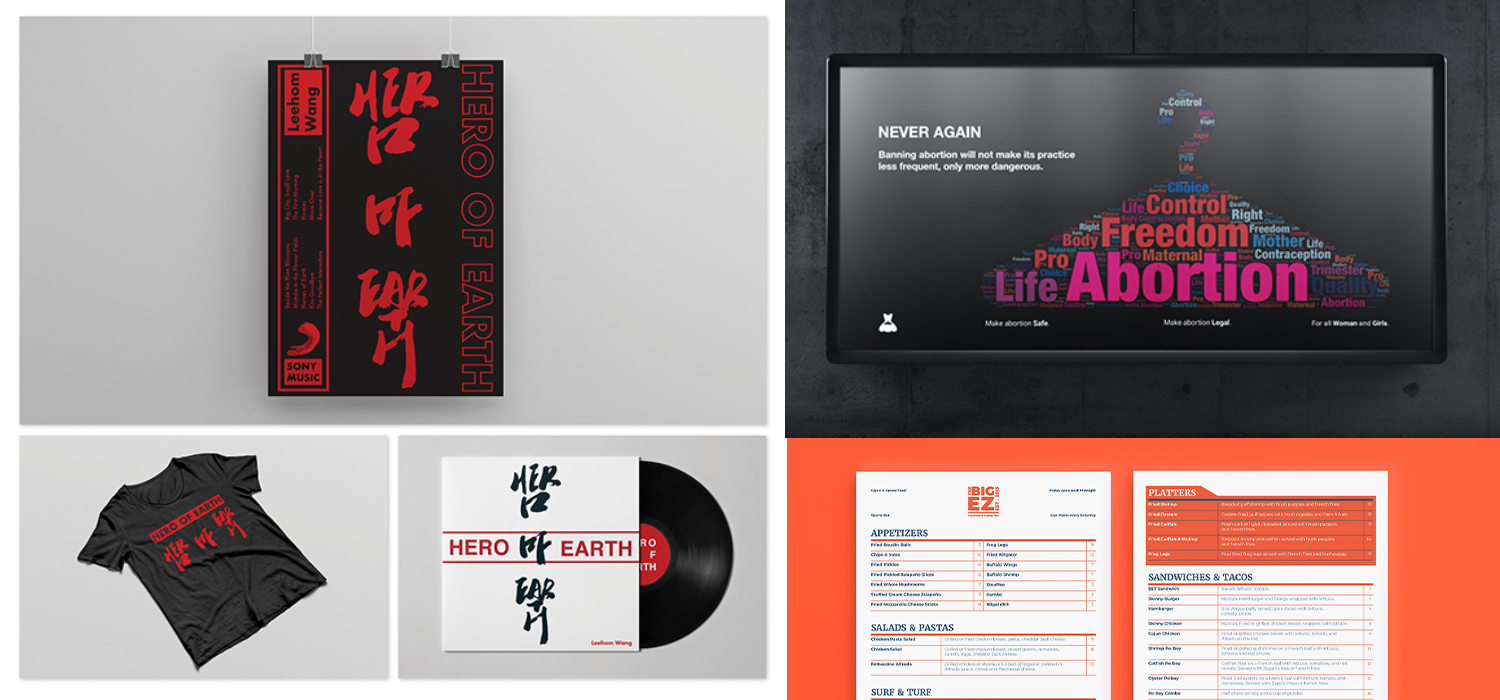 Menu Design, Share Your Story, Hero of Earth
"Outstanding typography! Master typographer is here! Arranging letters to communicate an idea is complex, and only trained designers can accomplish this! The playful letterforms and typography hierarchy are in his hand, not in a computer screen. Chenyao has done well and effectively!"
BEST ILLUSTRATION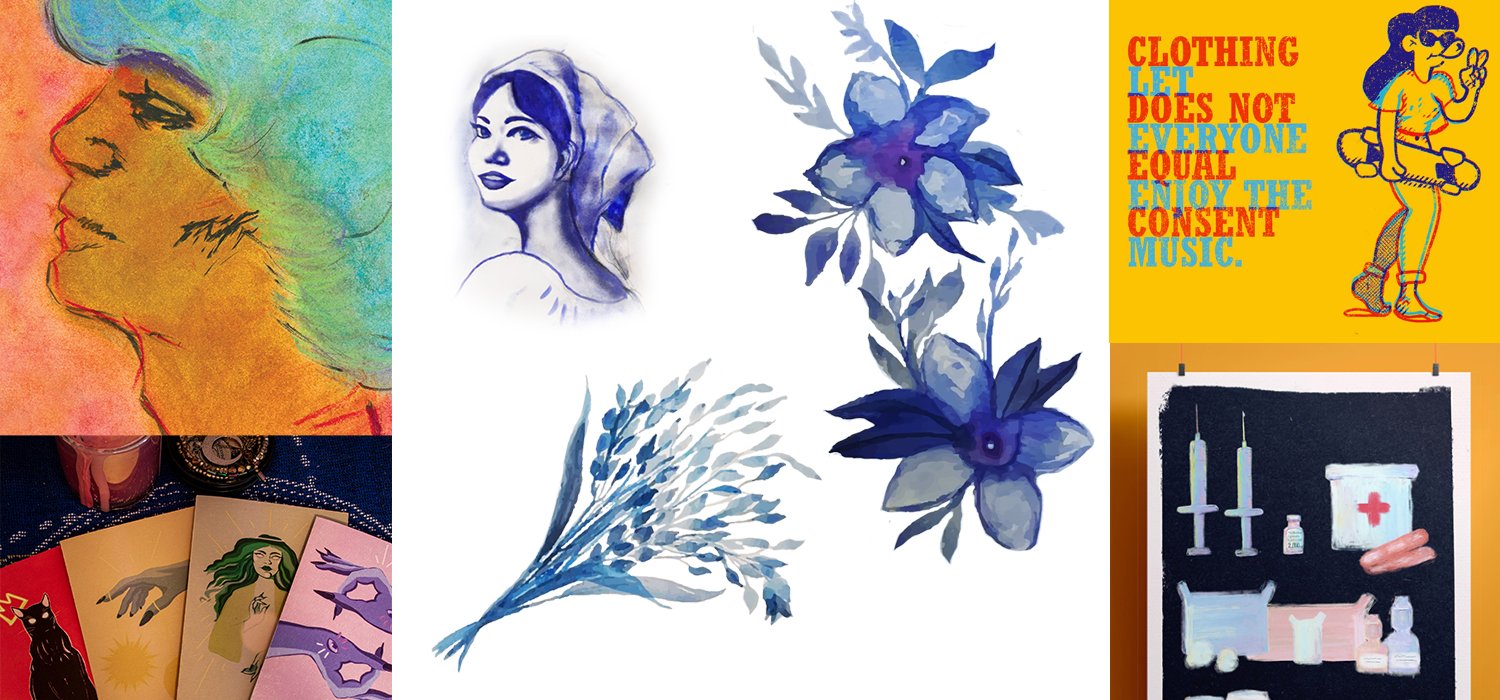 Diversity Poster, Zodiac Cards, Banaue Packaging, The Aquamarine Project, Cosmo Sheldrake
"Delightful illustrations! Illustrations are fantasies and abstract representations of complex ideas. Jon showed feelings and messages with his beautiful illustrations! These four projects offer different illustration styles according to the problem and solution, but his illustration style is prominent."
BEST INTERACTIVE DESIGN
MCNY
"Thoughtful interactive design! This website is not an ephemeral design, but it is a sustainable design. Chenyao carefully thought out the information architecture and executed the appropriate layouts for different devices, which allow high accessibility for the users to find the information quickly."
BEST MOTION DESIGN
Spacewalk Studios
"Astounding motion design! No filters and plug-in effects dominated in this motion design; instead, Taylor designed an animated motion with the story. With 10 seconds, it communicates the concept of the Spacewalk Studios."
SPECIAL JUROR'S AWARD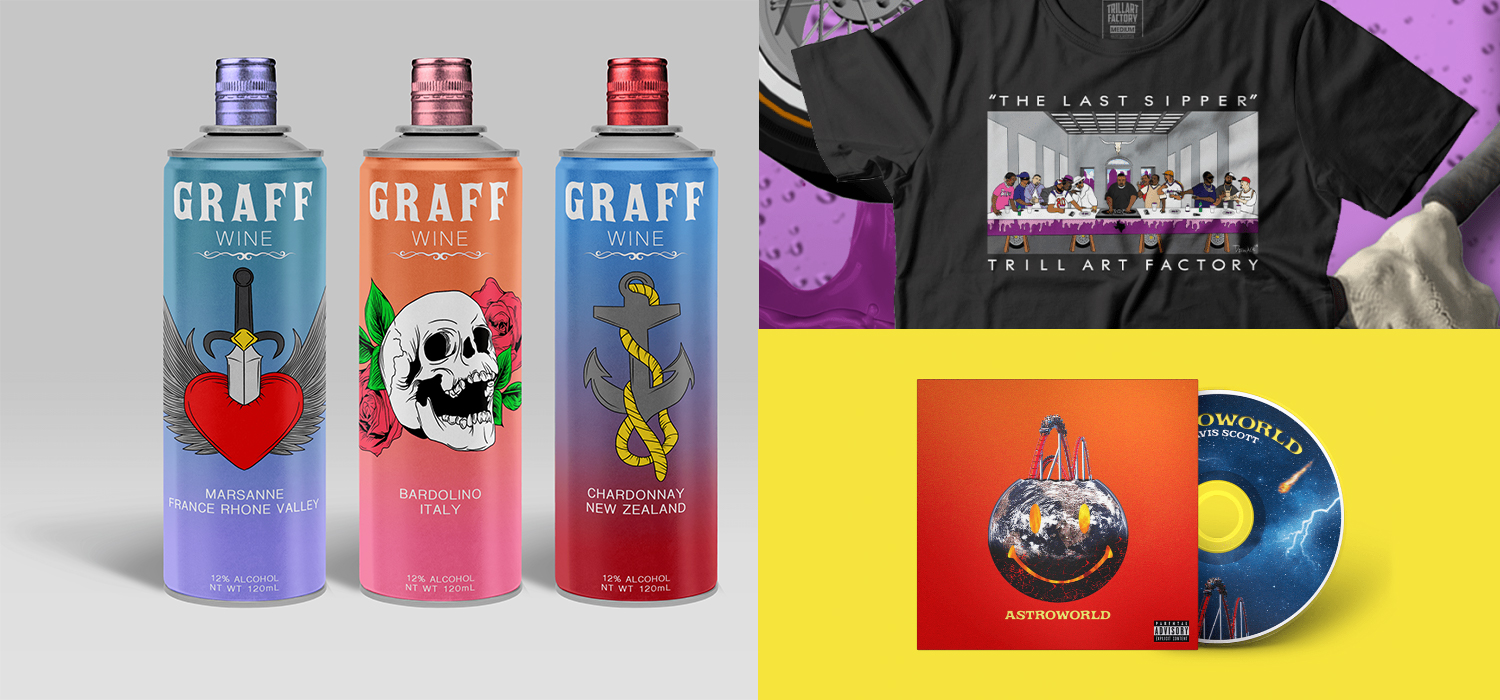 "I like how you use color and art! Your colors are energetic and young, and it is just fantastic! Keep exploring more! See where you can go!"
SPECIAL JUROR'S AWARD
"I like how you use artistic creativity in your design! So wonderful to see how you match and mix fine art and design! Don't give up! You will achieve its excellence very soon!"